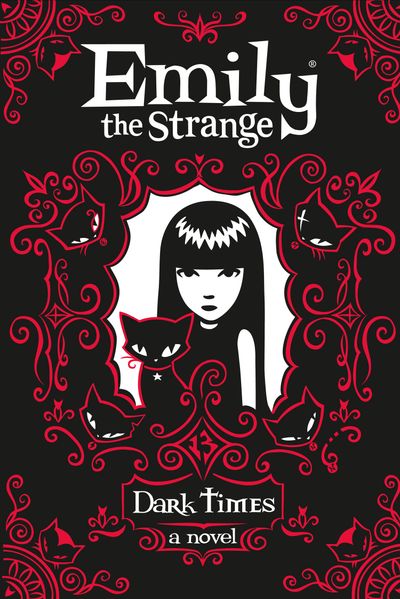 Emily the Strange - Dark Times
(Emily the Strange)
Do it yourself; think for yourself; be yourself. The iconic, free-spirited, rebellious and bestselling YA graphic novel series, Emily the Strange is a cult classic: perfect for fans of Wednesday and Heartstopper.
In her third highly original and wildly improbable adventure, Emily travels back in time to the 18th Century (via her homemade Time Out machine) to learn the truth behind a class assignment. Naturally, mayhem ensues. Fans will welcome the return of key characters from the first novel (The Lost Days) and discover that Dark Times lives up to their darkest, strangest expectations.
Told in Emily's established diary format, it features her strong, unique first-person narrative along with a penchant for Top 13 lists. The books are illustrated with black-and-red art representing Emily's own sketches, doodles and archival photographs.