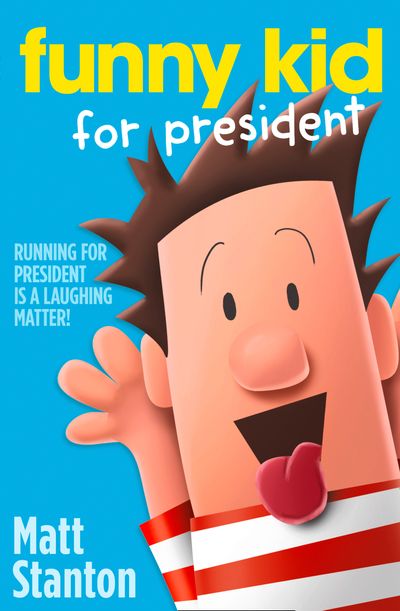 Funny Kid - Funny Kid For President
(Funny Kid, Book 1)
By Matt Stanton
NUMBER ONE BESTSELLER!
Being President is no laughing matter . . .
(This ebook is optimised for Kindle tablets and the Kindle App. It is not suitable for e-Ink kindle devices, such as the PaperWhite. We recommend you download a sample to your device before purchase if in doubt.)
. . . Especially when Max is forced to run for class president to get even with his psycho teacher, Mr Armstrong.
But how can Max possibly hope to win the presidency? He isn't the sportiest, smartest, best-looking or even the tallest candidate in the running. And Mr Armstrong is determined to sabotage his campaign at every opportunity. Max now has no choice but to be the candidate his voters want, and need . . . the funny kid!
With the help of his campaign manager and temporary best friend, Hugo, this election has it all: poop scandals, stalker ducks, a vomit-o-pocalypse, tell-all interviews, alley-oop accidents, a classroom break-in and rigged ballots. Will Max make Redhill Middle School great again? Or, will one of his fellow know-it-all contenders steal victory.
For fans of Diary of a Wimpy Kid, Tom Gates and Big Nate, comes FUNNY KID, the hilarious new series by bestselling children's author, Matt Stanton.