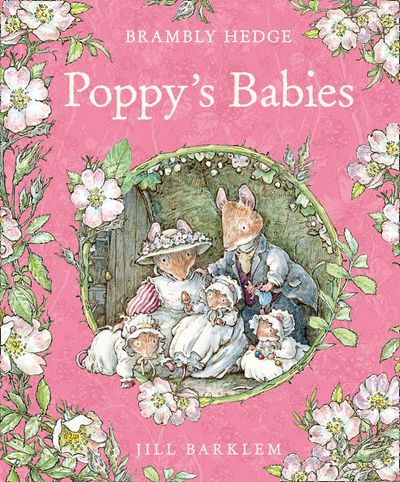 Brambly Hedge - Poppy's Babies
(Brambly Hedge)
By Jill Barklem, Illustrated by Jill Barklem
Celebrate the 40th anniversary of the miniature world of the mice of Brambly Hedge!
It was early summer in Brambly Hedge. Outside everything seemed quiet and peaceful, but inside the mill there was chaos. Poppy's new babies were crying, Dusty's mill was clattering and clouds of flour dust filled the air. This was no place to bring up a family. But what was to be done?
The mice of Brambly Hedge came up with a plan in no time at all, and even Wilfred managed to keep it a secret from Poppy, so that she had the most wonderful surprise on the babies' Naming Day.
"'…the most researched-crammed fantasy ever set before small children…" - Sunday Times Magazine
"'Spring Story, Summer Story, Autumn Story and Winter Story are beautiful tales…nostalgic Mums can enjoy them with their own kids." - The Sun (Natasha Harding)
"'Incredible illustrations…" - @father_of_daughters, Instagram
"'If I [were] a mouse, this is where I'd wanna live" - @britneyspears, Instagram