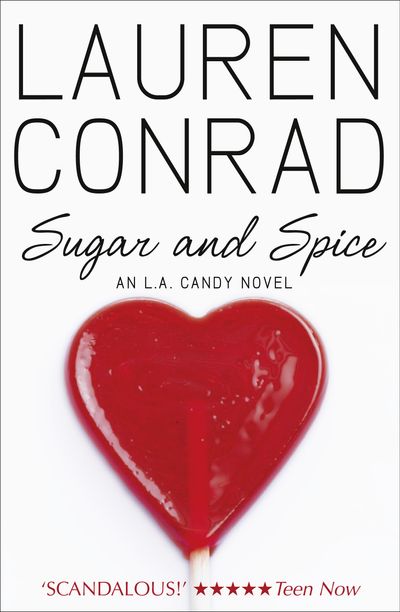 LA Candy - Sugar and Spice
(LA Candy, Book 2)
By Lauren Conrad
In TV star Lauren Conrad's delicious, entertaining novel about young Hollywood, the lies are only as sweet as the people telling them.
Jane Roberts is a bona fide celebrity – she is treated like a queen, has couture clothes and starlet looks. She also has the tabloid scandals, fake friends and relentless paparazzi. Now that Jane has survived her first season on the air, she has learned a few things. Most importantly: Hollywood is full of people trying to use you – especially her former friend and current co-star, Madison Parker.
So Jane is trying to surround herself with the people she knows love her for her. Like Scarlett, her best friend since childhood. And Caleb, her high school boyfriend who happens to be back in Los Angeles for the next few months. Sure, after a recent – and very public – love-life implosion, Jane is on a break from boys. But that does not mean she can't spend time with Caleb. They are just friends. She and Braden are also now friends after they lived through a horrible photo scandal. Well, maybe not, but a little drama never hurt anyone… too badly.
Full of the ripped-from-real-life plot twists that Lauren's fans love, SUGAR AND SPICE is another great page-turner in this juicy teen series.
Praise for 'Sweet Little Lies': -
"'Highly entertaining" - Heat
Praise for 'Sugar and Spice': -
"'Scandalous!" - Teen Now