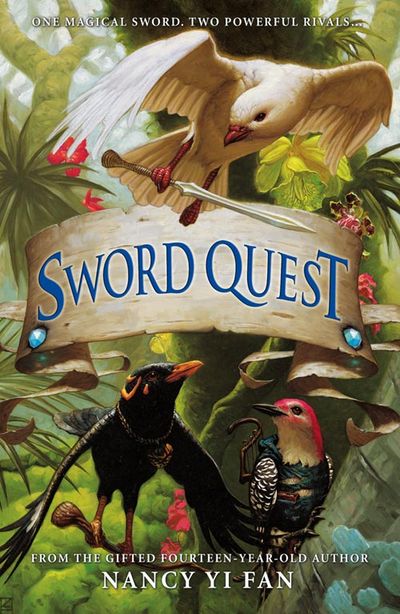 Sword Quest
By Nancy Yi Fan
The Prequel to Swordbird – another epic fantasy from fourteen-year-old child prodigy Nancy Yi Fan, with beautiful illustrations by Mark Zug. Sworquest will be published globally by HarperCollins. An exciting and action-packed tale of birds at war, this novel shows how friendship and courage can overcome tyranny.
Sworquest follows the life of Wind-Voice, the heroic dove of peace, and how he wins his magical sword. Wind-Voice and his companions, a woodpecker and a mynah bird, join the rebel bird forces to fight against their oppressors, the archaeopteryxes.
Once again Nancy creates a richly imagined bird world full of fanciful characters, adventure and intrigue.