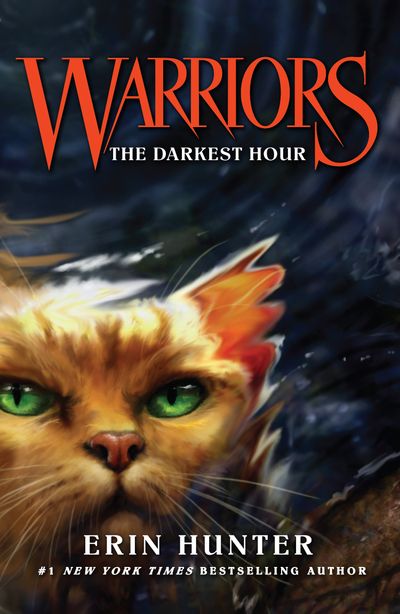 Warriors - The Darkest Hour
(Warriors, Book 6)
By Erin Hunter
Step into the wild world of the Warrior Cats – wild cat excitement, epic battles and tribal rivalry! Myths and legends surround the four cat clans, in this thrilling feline fantasy adventure.
The thrilling saga of battling cat clans concludes in the sixth book of this fantastic feline fantasy.
ThunderClan's darkest hour is upon them, as Tigerstar's quest for power plunges all the Clans into the most terrible danger any cat has ever faced. Fireheart prepares to pit his wits against his arch-enemy, but the real danger he must face is even more terrible.
The time has come for phrophecies to unfold and for heroes to rise…
Praise for A Dangerous Path -
'Brilliantly written by someone who knows what children like to read. Inspired.' The Gateway -
'Another fabulous book in the excellent series… plenty of twists and turns. Any 9 to13 year old should have these books!' Kidaround -
***** Warriors is the best series ever! A kid's review, Amazon website -
Certain to please any young reader who has ever wondered what dreams of grandeur may haunt the family cat. Publishers Weekly -
"Warriors: Into The Wild is the best book I've read in ages. It's really exciting… Even better than Brian Jaques" - Redwall. I can't wait for the next one!
John Wood (age 12) -
Warriors: Fire and Ice. Characters remain true to their feline natures, adding to the plausibility of events in this tension-filled story. Readers will be happy to learn that another episode is in the works. Booklist -
Warriors: Forest of SecretsAnother dynamic episode sure to please series fans. Booklist -