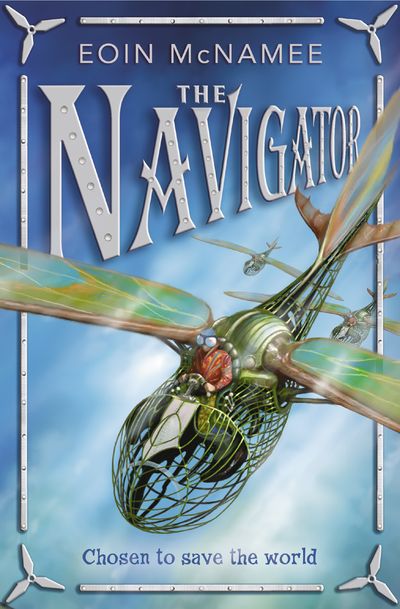 The Navigator
By Eoin McNamee
Time travel adventure in which a boy joins a rebel uprising against a sinister enemy – 'The Harsh' – in order to repair the fabric of time.
Owen's ordinary life is turned upside-down the day he gets involved with the Resisters and their centuries-long feud with an ancient, evil race. The Harsh, with their icy blasts and relentless onslaught, have a single aim – to turn back time and eliminate all life. Unless they are stopped, everything Owen knows will vanish as if it has never been…
But all is not as it seems in the rebel ranks. While Owen is accepted by new friends Cati and Wesley, and the eccentric Dr Diamond, others are suspicious of his motives. Could there be a Harsh spy in their midst? Where and what is the mysterious Mortmain, vital to their cause? And what was Owen's father's role in all this many years before?
As he journeys to the frozen North on a mission of destruction, Owen comes to understand his own history and to face his destiny.