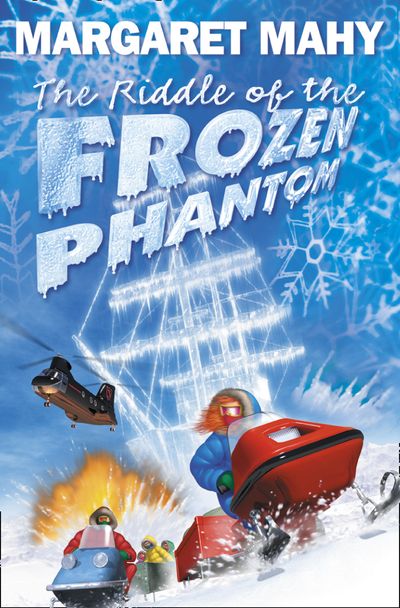 The Riddle of the Frozen Phantom
By Margaret Mahy
An exciting adventure from Margaret Mahy – blended with her trademark surreal humour and writing that makes you want to read it.
Sophie Sapwood, daughter of the famous explorer, Bonniface Sapwood, discovers a whalebone pendant hidden at the back of her chest of drawers. At the same time, deep in the frozen wastes of the Antarctic, the ghost of Captain Cathcardo awakens from an ancient sleep, trapped in the Antarctic on his ship, The Riddle.
His three cries for "Help" travel through the stratosphere to three different sets of ears – famous explorer Bonniface Sapwood, renowned naturalist Corona Wottley and oily villain Rancid Swarthy – descendant of Escher Black who was first mate on the Riddle. All three parties immediately organise trips to the Antarctic – all with the same goal in mind (solving the mystery of the Riddle) but each with very different intentions.