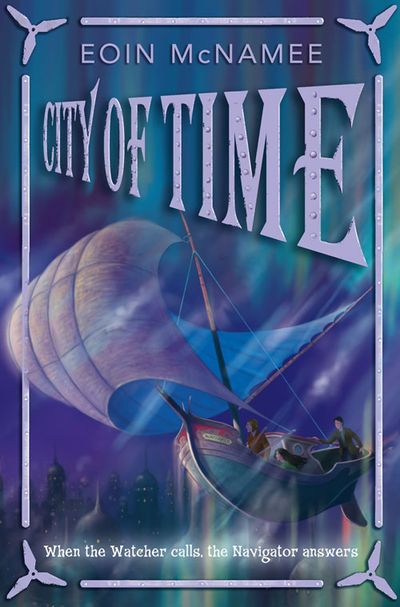 City of Time
By Eoin McNamee
The world is in peril. There's not enough time. The Navigator is needed once again…
A year has passed since Owen said goodbye to Cati and relinquished his role as the Navigator, leaving the Resisters asleep on their island in time. But despite the victory over the marauding Harsh, Owen's everyday life is still tainted by the enervating stupor affecting his mother.
But gradually Owen becomes aware that strange occurences are happening around the world- meteorological events which don't seem quite natural. And when he spies the vile Johnston snooping around the old Warehouse he suspects that villainy is afoot.
When the Watcher summons, he knows he is needed, and reuinited Cati and Dr Diamond, they set off for the City of Time in search of a means to save the world.