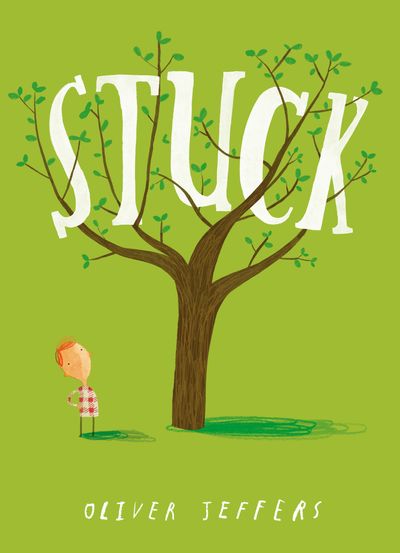 Stuck
(Read aloud by Terence Stamp)

: AudioSync edition

By Oliver Jeffers, Illustrated by Oliver Jeffers, Read by Terence Stamp
This is a read-along edition with audio synced to the text, performed by Terence Stamp.
Delightful chaos ensues when a young boy gets his kite stuck up a tree in this laugh-out-loud new picture book from award-winning, internationally best-selling author-illustrator Oliver Jeffers! Narrated by Terence Stamp.
Floyd gets his kite stuck up a tree. He throws up his shoe to shift it, but that gets stuck too. So he throws up his other shoe and that gets stuck, along with… a ladder, a pot of paint, the kitchen sink, an orang-utan and a whale, amongst other things!
Will Floyd ever get his kite back?
A hilarious book with a wonderful surprise ending.
'Stuck is perhaps the most impressive picture book published this year… Brilliantly silly.' Daily Telegraph -
Praise for The Incredible Book Eating Boy: -
"'Mouth-wateringly irresistible" - The Guardian
"'This is a book that children will devour" - The Observer
Praise for Lost and Found: -
"'A heart-warming story" - The Guardian
Praise for How to Catch a Star: -
"'The best recent picture book by light years, is stylishly spellbinding." - Telegraph
"'Hail to new talent… If only all picture books could be this good." - The Bookseller
Praise for The Heart and the Bottle: -
"'Profoundly moving" - The Irish Times